StealthBook Membership
WANT TO BE THE SMARTEST EBAYER IN THE ROOM?
"The Secret Step-By-Step Guide EBay And PayPal Does Not Want You To Read That Is Guaranteed To Get You Back On EBay In Just Minutes…"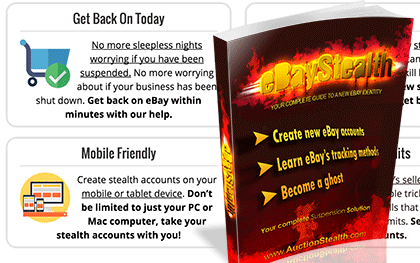 eBay Stealth
EBay Account Suspended? Limited PayPal Account? Learn how to get back on eBay & PayPal with eBay Stealth!
LEARN MOREOwn this training already? CLICK HERE to login!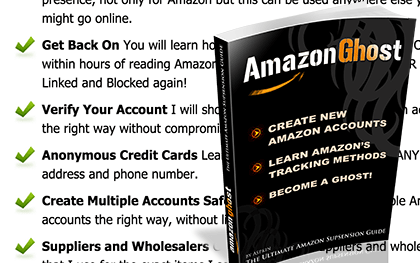 Amazon Ghost
Amazon Account Suspended? Learn how to get back on Amazon with Amazon Ghost!